New Bluetooth module for Bluetooth datalogging on chipped OBD1 Honda ECU's! Also great for use with TunerView! This module is designed to plug directly into your chipped ECU's 4 pin datalog header.

Choose the "Honda direct connect to ECU - "CN2" (default) option if you are plugging this adapter straight into a Honda OBD1 ECU. Only select the other options if you need to plug into another location such as a demon, demon2, CobraRTP or other RTP emulator board.
Works great with Honda Tuning Suite (HTS) Just plug in and connect tablet/phone and you're ready to go!
If you use CROME be sure your ECU's chip has datalogging enabled ( Crome software "Quick datalogger + RTP" feature)
What information can be displayed and datalogged via Bluetooth? See the Tunerview Android app pagefor more info.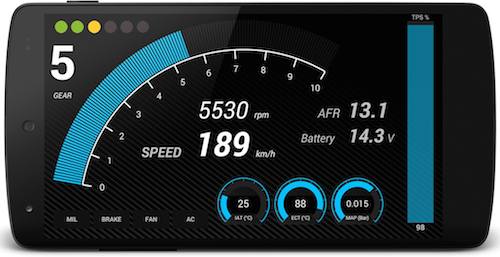 What do I need to use this Bluetooth module?
Socketed/chipped OBD1 civic/Integra ECU with 4 pin datalog header installed. All of our chipped OBD1 ECU's will work.

HTS chip Preferred - If using CROME Chip in your ECU must have datalogging enabled on its programming. For chips programmed with Crome, go to "plugins" > "enhancements" > "Quick datalogger + RTP".

Download the Tunerview Android app(ANDROID ONLY AT THIS TIME) on your android device from the Google Play store

Purchase the Crome QD2 / Crome QD3 datalog protocol (in-app purchase).

NOTE: Use pairing code 1234 for this device to pair with your system.



No Android device? The cheapest way to get an amazing display is to buy an Amazon Fire Tab 8 ($59.99 at time of writing this for 8" tablet or step it up to an Amazon Fire Tab 10" for $99)
if your ECU does not have a data logging port like this and just has a blank spot to solder in pins choose the "Add datalogging header" addon:

TunerLync Bluetooth Datalogging Module
Product Code: tunerlync
Availability:

In Stock